Tour with The Convalescence Begins this Saturday, October 21!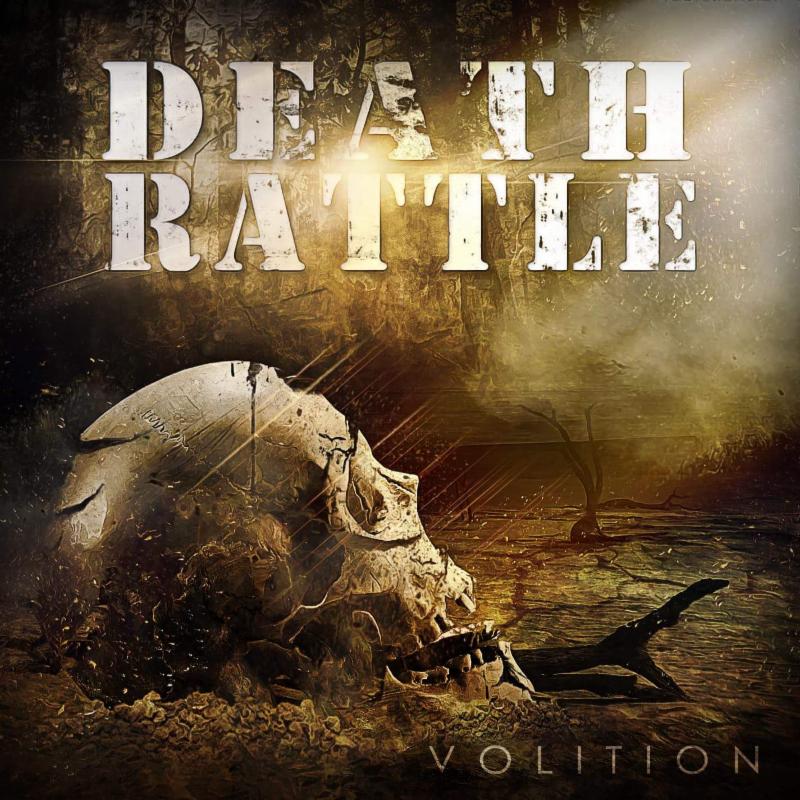 New Hampshire-based groove-thrash band DEATH RATTLE are about to release their brand new 
sophomore full-length album, Volition, this Friday, October 20. The album is available for pre-order now via
Big Cartel
. The band is also set to hit the road with The Convalescence, Wings Denied and Shaping The Legacy this Saturday, October 21!
Lead guitarist Ryan VanderWolk says, "'Sentenced to Hell' is one of the darker songs on the album, but also the most unifying for the band. This song was the biggest collective effort as far as "all hands on deck" during the writing process. It's also the first song we wrote for the album. It's really fun to play live!"
Make sure to check out two additional new tracks and videos from DEATH RATTLE:
DEATH RATTLE perform thrash with a purpose – music that emphasizes groove and lethal riffage over speed and interchangeable guitar parts. The band recorded the final tracks appearing on Volition at Brick Hithouse studio in Cape Cod, MA with engineer Sean Fitzpatrick over the course of several months.
DEATH RATTLE will support the release of Volition on their upcoming tour supporting The Convalescence, Wings Denied and Shaping The Legacy. DEATH RATTLE will appear on dates running from October 21 in Placerville, CA through November 18 in Englewood, OH. See below for a full list of tour dates featuring DEATH RATTLE.
DEATH RATTLE Supporting The Convalescence, Wings Denied and Shaping The Legacy:
Oct. 21 – Placerville, CA @ PJ's Roadhouse
Oct. 22 – Los Angeles, CA @ Five Star Bar
Oct. 24 – Phoenix, AZ @ Joe's Grotto
Oct. 25 – Albuquerque, NM @ Blu Phoenix Venue
Oct. 26 – El Paso, TX @ Rockhouse Bar & Grill
Oct. 27 – San Antonio, TX @ Jack's Patio Bar
Oct. 28 – Del Rio, TX @ The Brown Plaza
Oct. 29 – Arlington, TX @ Diamond Jim's
Oct. 30 – Houston, TX @ White Swan Live
Oct. 31 – Pensacola, FL @ The Handlebar
Nov. 1 – Jacksonville, FL @ Jack Rabbit's
Nov. 2 – Panama City, FL @ The Dungeon Tavern
Nov. 3 – Tampa, FL @ The Brass Mug
Nov. 4 – Winter Park, FL @ The Haven
Nov. 5 – Greenacres, FL @ Piper's Sports Bar
Nov. 6 – Raleigh, NC @ The Maywood
Nov. 8 – Trenton, NJ @ Championship Bar
Nov. 9 – Attleboro, MA @ Patterson's Creations
Nov. 10 – Manchester, NH @ Bungalow Bar
Nov. 11 – Albany, NY @ The Low Beat
Nov. 12 – Brooklyn, NY @ Kingsland
Nov. 13 – Buffalo, NY @ Mohawk Place
Nov. 14 – Pittsburgh, PA @ Smiling Moose
Nov. 15 – New Haven, IN @ Carl's Tavern
Nov. 16 – Warren, MI @ The Ritz
Nov. 17 – Kalamazoo, MI @ Papa Pete's
Nov. 18 – Englewood, OH @ The Courtyard
DEATH RATTLE are out to reacquaint themselves with their old fans and earn a whole lot of new ones with their combination of ferocity, catchiness and determination. Stay tuned for more music videos, tracks and other content releasing in advance of Volition's debut.
Volition track listing:
1) Internal Determination
DEATH RATTLE is:
Ryan VanderWolk – lead guitar
Jimmy Cossette – rhythm guitar
DEATH RATTLE online: